MY SERVICES
How I Can Help You with Your Content Marketing Needs
CONTENT CREATION
I have a skill set that enables me to produce all types of content, from simple text through to full video production. Whatever content you need, I can create it. A one stop shop.
LEAD GENERATION
I have a deep understanding of how the entire content marketing funnel combines in to a single, unified vehicle for capturing new leads. I can assist in helping you shape your lead funnel to get the best conversion rate.
COPYWRITING
Writing engaging, thought provoking content which is designed to elicit a conversion response from the reader is something I excel at. I craft copy to grab the reader's attention, and keep it, reducing bounce rate and increasing conversions.
MARKETING STRATEGY
For clients with limited experience with content marketing, I am happy to act in a consultant capacity, helping them develop an end-to-end content marketing strategy that will lead to a rapid ROI.
The Hard Sell
Why You Should Choose Me for Your Content Marketing Project
A content marketing professional with a proven track record and heaps of experience.
I am a professional content developer with over ten years of experience in creating all forms of content, as well as defining and driving content marketing strategy for major international companies.
The service I offer can be summarized by the three words experience, expertise and excellence.
Experience – I have over a decade of experience working upon a full range of content marketing related projects, as well as developing the content itself.
Expertise – Working at the sharp end of the content marketing funnel for such a long time, has left me with a deep knowledge of the entire end-to-end content lead generation process.
Excellence – Every piece of content I craft, is developed using a tried and tested method for creating engaging content, that I have honed over the last ten years or more.
Success Rate

% of Happy Clients

Repeat Rate

% of Repeat Clients

Referral Rate

% of Clients Who Refer Others

Freelance Income

% of Income Made Freelancing
Customer Testimonials
What Some of My Clients Have to Say About the Services I Provide
From My Blog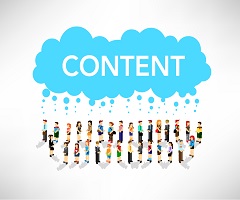 If you want to learn how to make sure that site visitors read to the bottom of a page before clicking away, or how to ensure that they actually see that Facebook like button at the end of your article, then read on. I will explain how copywriting techniques can be used by website content
[…]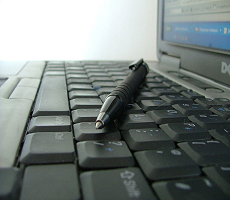 Yesterday, whilst talking with another writer who is a friend of mine, the conversation turned to how quite often clients fail to give a proper brief. This is not usually a problem, until there is some form of dispute over the completed work. I explained that some years ago, I had sat down with my
[…]
Previous
Next
Get in touch
Do You Have a Content Marketing Project You Need Help with? Contact Me Now!