MY SERVICES
How I Can Help You with Your Content Marketing Needs
CONTENT CREATION
I have a skill set that enables me to produce all types of content, from simple text through to full video production. Whatever content you need, I can create it. A one stop shop.
LEAD GENERATION
I have a deep understanding of how the entire content marketing funnel combines in to a single, unified vehicle for capturing new leads. I can assist in helping you shape your lead funnel to get the best conversion rate.
COPYWRITING
Writing engaging, thought provoking content which is designed to elicit a conversion response from the reader is something I excel at. I craft copy to grab the reader's attention, and keep it, reducing bounce rate and increasing conversions.
MARKETING STRATEGY
For clients with limited experience with content marketing, I am happy to act in a consultant capacity, helping them develop an end-to-end content marketing strategy that will lead to a rapid ROI.
The Hard Sell
Why You Should Choose Me for Your Content Marketing Project
A content marketing professional with a proven track record and heaps of experience.
I am a professional freelance content marketer with over ten years of experience in creating all forms of content, as well as defining and driving content marketing strategy for major international companies.
The service I offer can be summarized by the three words experience, expertise and excellence.
Experience – I have over a decade of experience working upon a full range of content marketing related projects, as well as developing the content itself.
Expertise – Working at the sharp end of the content marketing funnel for such a long time, has left me with a deep knowledge of the entire end-to-end content lead generation process.
Excellence – Every piece of content I craft, is developed using a tried and tested method for creating engaging content, that I have honed over the last ten years or more.
% of Happy Clients

% of Repeat Clients

% of Clients Who Refer Others

% of Income Made Freelancing
Customer Testimonials
What Some of My Clients Have to Say About the Services I Provide
From My Blog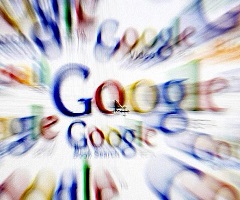 If you are a website content writer, then you need to know that Google has empowered you with a new tool. If you are a website owner, then you need to know that who writes your content will soon have a major impact on SERP. In this blog post I cover why Google AuthorRank is Read more about Google AuthorRank: The New Face of SEO?[…]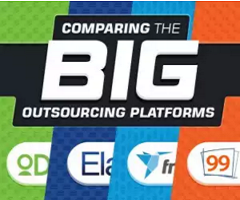 Have you been struggling to decide which of the main freelancing sites to commit to? Or perhaps you are looking to try out a fresh site? Well read on, as below I give my findings on the top four freelancing sites. I will cover Elance, PeoplePerHour, oDesk and Freelancer.com. These are my own opinions, based Read more about Freelancing Sites: My Personal Opinions[…]
Previous
Next
CONTACT MAC WHEELER
Do You Have a Content Marketing Project You Need Help with? Contact Me Now!